Description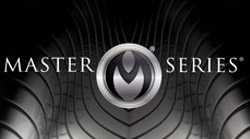 This exquisitely excruciating piece will spread you open and leave you completely at their mercy. Designed to be inserted into the urethra, the two rounded spreader arms are suspended from a threaded bar. Twist the center nuts open as far as you think you can stand to get started. Then, as you tighten down the outer wing nuts, the arms will be pulled further and further apart, forcibly dilating your urethral opening.
Measurements: Head ring measures 1.25 inches in diameter, spreader arms measure 1.25 inches in length and 0.11 inches in diameter, arms spread to a maximum width of 1.04 inches
Material: Stainless steel
Color: Silver
Disclaimer: These products as with all products on this site are supplied AS IS. No warranty is given either implied or expressed. Products are intended as novelty only, and no representation is made or implied as to their suitability or safety for any particular use. Purchasers use the products entirely at their own risk. The manufacturer or re-seller is not liable for any direct, indirect, incidental or consequential damage or loss howsoever arising caused by use or misuse of the products. This includes, but is not limited to, damage to the products and personal injury or damages due to use or misuse.