Description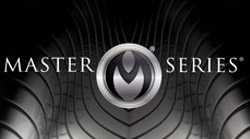 This vibrating urethral sound has amazing potential. It is devious enough in its intended purpose, creating some intense urethral sensations. It can also be used as a pinpoint vibrator, with all the fun and exploration that entails.
Measurements: 1 inch circumference at the tip and .75 inches in circumference at the shaft. Total length of 7.5 inches with an insertable length of 4.25 inches.
Color: Silver
Note: Requires (1) AAA battery, not included. Disclaimer: These products as with all products on this site are supplied AS IS. No warranty is given either implied or expressed. Products are intended as novelty only, and no representation is made or implied as to their suitability or safety for any particular use. Purchasers use the products entirely at their own risk. The manufacturer or re-seller is not liable for any direct, indirect, incidental or consequential damage or loss howsoever arising caused by use or misuse of the products. This includes, but is not limited to, damage to the products and personal injury or damages due to use or misuse.