Description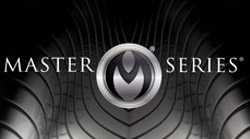 Make them writhe and wriggle as you drop hot beads of wax on their body! Experiment in some high intensity sensation play with a set of candles designed for BDSM – this trio of candles is made with a wax formula formulated for easy melting and dripping. Perfect for all BDSM skill levels to experiment and explore the world of candle play!
Drip and drizzle hot wax on your subs body with ease – the paraffin wax formula has a low melting point of 122 degrees farenheit and is lightly sceneted to titillate the sense of smell as well as touch. Be sure to drip these wax candles 3 feet away from the body to prevent unintended burns, and always blow out the candle before beginning the drip!
The glass containers make it easy to judge the temperature of the wax before you pour – allow it to cool ever so slightly before dripping onto your partner, and be sure to communicate proper safewords and dripping frequency to ensure maximum sensory enjoyment!
Measurements: Height is 2.5 inches, 2 inches in diameter
Materials: Paraffin wax, glass (container)
Color: Black, Purple, Red
Melting Temperature: 122 degrees Farenheit, 50 degrees Celsius; Hold 3 feet away from body to drip wax, blow out flame before pouring