Description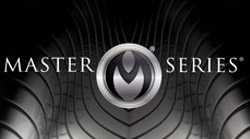 Flexible, smooth, and enormous! Made of high-grade silicone, this extra long sounding set is non-porous and phthalate-free, making it a body safe material that you can trust. Each sound has a tapered tip for easy and comfortable insertion. Experiment with three different diameters and all the length you could possibly want! The silky, seamless material is extremely flexible to conform to the unique curves of your shaft. Not compatible with silicone lubricants. Clean with mild soap and warm water before and after each use.
Measurements: All three sounds are 13.75 inches in total length. Small sound is 7.5mm in diameter. Medium sound is 10mm in diameter. Large sound is 11.5mm in diameter.
Material: Silicone.
Color: Black.
Disclaimer: These products as with all products on this site are supplied AS IS. No warranty is given either implied or expressed. Products are intended as novelty only, and no representation is made or implied as to their suitability or safety for any particular use. Purchasers use the products entirely at their own risk. The manufacturer or re-seller is not liable for any direct, indirect, incidental or consequential damage or loss howsoever arising caused by use or misuse of the products. This includes, but is not limited to, damage to the products and personal injury or damages due to use or misuse.